Cyber attack on major parties computer systems, Scott Morrison reveals
Foreign spies have attempted to hack the Liberal, National and Labor parties' computer servers, seeing Australia's electoral process targeted in the same way other western democracies such as the US has suffered.
Prime Minister Scott Morrison said a "sophisticated state actor" was responsible for carrying out "this malicious activity".
"Let me be clear though there is no evidence of any electoral interference," Mr Morrison said.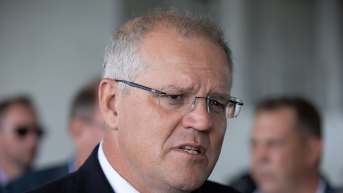 He said the attack on the parties' computer system was uncovered as part of the investigation into the hack of federal Parliament's email network, revealed earlier this month.
The PM said a number of measures were being undertaken to ensure the integrity of the electoral system.
"I have instructed the Australian Cyber Security Centre to be ready to provide any political party or electoral body in Australia with immediate support including making their technical experts available," he said.
"They have already briefed the electoral commissions and those responsible for cyber security for all states and territories."
The PM did not name a potential perpetrator but China has been blamed for past attacks on Australian government systems while Russia was behind a devastating hack on the US Democratic Party's emails that helped nobble Hillary Clinton's campaign.
"We have acted decisively to protect our national interests. The methods used by malicious actors are constantly evolving and this incident just reinforces yet the importance of cyber security as a fundamental part of everybody's business," he said.
"Our political system and our democracy remains strong, vibrant and is protected. We stand united in the protection of our values and our sovereignty. The government has chosen to be transparent about these matters. This is in itself an expression of faith by our government in our democratic system and in our determination to defend it."
["source=afr"]